How to Keep Baseball Practices Simple and Engaging
Apr 19, 2022
Outdoor practices can seem overwhelming, especially with a big group of youth players. We simplify how to efficiently run practice that will keep the kids engaged the whole time.
We discuss practice plans all the time in our courses. Our job as coaches is to prepare a practice plan to make the most efficient use of our time and space at practices. Get creative and keep practice moving! This will keep your players focused and engaged for short amount of times!
Break your players into small groups, create stations, and keep the kids moving! In this video we discuss running a circuit where a pitcher is on the mound, and we have base runners at each base to simulate a different situation. Rather than just putting 1 line of players working on steal breaks, have each group work on something different. You can have pitchers work on throwing to a batter, the group from 1st base work on straight steals, the group from 2B work on dirt ball reads, and the group from 3B work on tagging up.
Let us help you DOMINATE your baseball coaching experience with the best youth baseball training videos, performance drills and detailed instructional explanations. If you are new to coaching baseball or a seasoned baseball coach, this is the place for you.
👉Get FREE access to ALL our online training material for 3-days
https://www.dominatethediamond.com/
👉Get FREE access on How to Run the Perfect Baseball Practice
https://www.dominatethediamond.com/
👉Check out our Baseball Coach Training Courses ***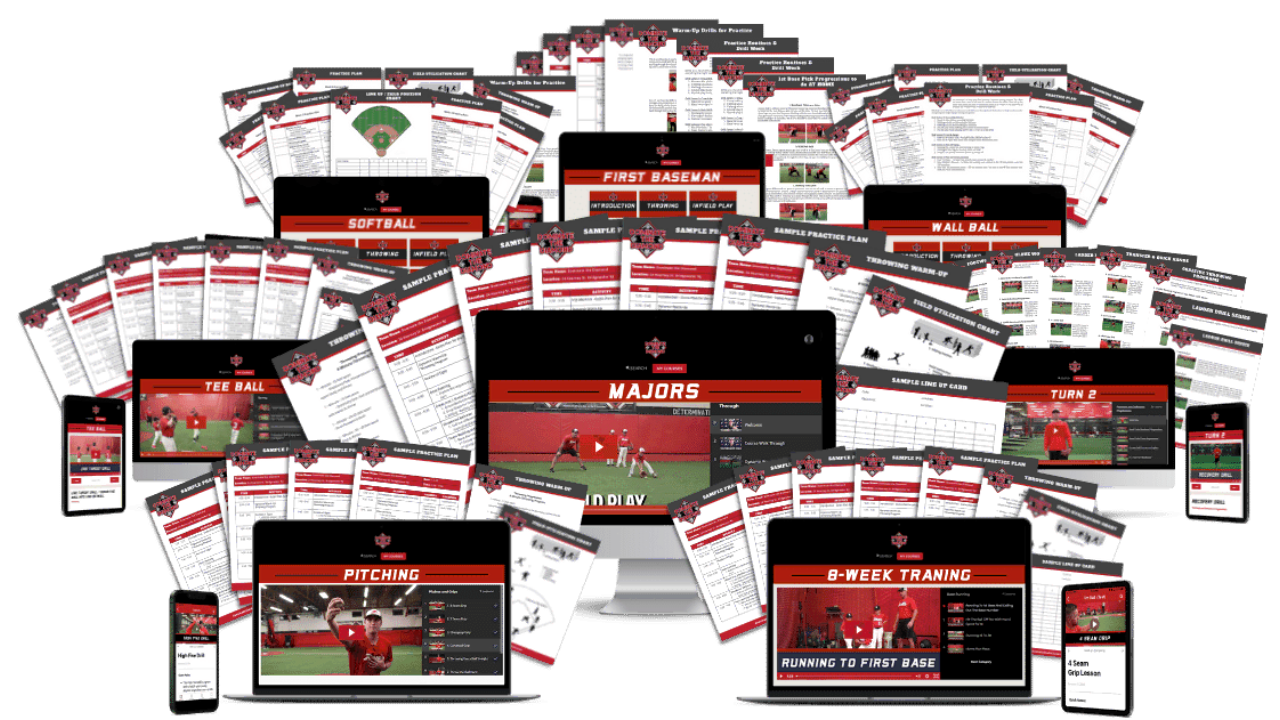 7-Day Free Trial
Get MORE with the All Access Membership
Join our Membership today and enjoy OUR ENTIRE COURSE LIBRARY for FREE for 7 Days! 
Signature Coaching Course - MAJORS

11 Position Specific and Developmental Courses

7 Categories of Developmental Drill Bundles

Private Members-Only Facebook Group
Try It Now!