Duke Baxter Takes The Stage At The USA Baseball Coaches Clinic
May 31, 2023
Empowering Coaches: Duke Baxter Takes The Stage At The USA Baseball Coaches Clinic
In the invigorating atmosphere of Trenton Thunder Stadium, Coach Duke Baxter, the founder of Zoned, took the stage at the USA Baseball Coaches Clinics. Coaches and aspiring mentors gathered with anticipation, ready to dive into the world of coaching and explore the practical wisdom shared during the event.
A Coach's Journey
Coach Duke shared his personal journey of the ways in which baseball has shaped his life. He talked about establishing Zoned in 2002 and how over 100,000 kids were trained in the span of 20 years,
Recognizing the need to support coaches in designing practice plans and running effective sessions was the spark that ignited Coach Duke's further accomplishments. It led to the creation of Dominate the Diamond in 2017, an online platform offering baseball courses and pre-made practice plans for coaches at all levels.
The Value Of Hands-On Learning
The Clinics provide coaches with hands-on experience, mirroring the activities they engage in during their coaching sessions. They practice throwing, fielding, and catching, immersing themselves in the skills they will later teach to their players.
This practical approach resonates deeply with the coaches, which is why Dominate the Diamond, has not only brought over 250,000 members to its Facebook page, but has helped coaches from across the country implement better player development and training.
Transitioning From Player To Coach
Coach Duke emphasized the important differences between being a player versus training others. As a player, the focus is on individual performance and improvement, but as a coach, the accountability extends to developing a team and fostering unity.
Preparation is crucial as coaches are responsible for designing practice plans, enhancing player skills, and creating a positive team environment. Coach Duke shared the most effective strategies for communicating with parents, including the wisdom of implementing a cooling-off period before addressing concerns.
Nurturing the Parent-Player Relationship
The "hat method", was introduced to the audience during Coach Duke's talk. It's an approach he uses to improve the parent-player relationship by drawing on personal experiences. This method involves the parent wearing a coaching hat during games to prioritize guidance and support.
After the game, the hat comes off, allowing the parent-child relationship to take precedence. This simple yet powerful technique has gained significant attention on social media and offers valuable lessons for coaches and parents alike.
Defining Coaching Style and Goals
Coach Duke encourages coaches to reflect on their coaching style and goals. By understanding their purpose and the impact they want to make, coaches can navigate challenges while staying true to their coaching philosophy. This self-reflection allows for personal growth and the ability to shape not only players' skills but also their character.
The Profound Impact of Coaches
A powerful message was sent to the coaches about the enormous influence they have on young lives. Coach Duke urges coaches to cherish the opportunity to teach life lessons through sports and create an environment where players can learn, grow, and thrive.
Beyond wins and losses, coaches have the power to positively impact the next generation of athletes. With passion, dedication, and a clear sense of purpose, coaches can make a lasting difference.
Armed with Coach Duke's valuable insights everyone left the USA Baseball Coaches Clinics with renewed inspiration, and a burning desire to unlock the true potential of their players.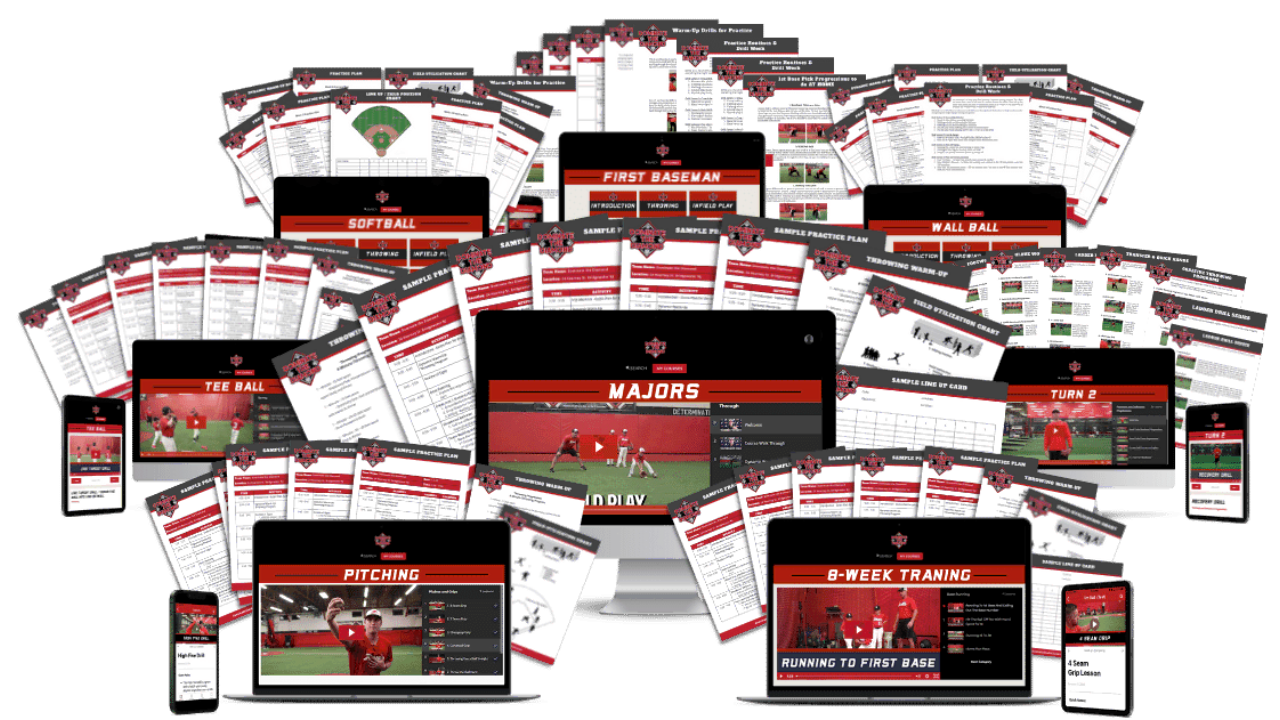 7-Day Free Trial
Get MORE with the All Access Membership
Join our Membership today and enjoy OUR ENTIRE COURSE LIBRARY for FREE for 7 Days!
Signature Coaching Course - MAJORS

11 Position Specific and Developmental Courses

7 Categories of Developmental Drill Bundles

Private Members-Only Facebook Group
Try It Now!