Beyond Expectations: Unforgettable Takeaways From The American Baseball Coaches Association (ABCA) Convention
May 31, 2023
The American Baseball Coaches Association (ABCA) Convention, held once a year, is the ultimate meetup for baseball coaches, educators, and industry pros.
Coach Steve and I were where thrilled to be a part of this year's gathering, where over 6,000 passionate baseball coaches came together to share their knowledge, discover cutting-edge coaching techniques, discuss industry trends, and connect with fellow baseball enthusiasts.
This invaluable convention gave us the opportunity to learn, network, and explore the latest innovations in baseball products, training, and teaching techniques.
Here's our biggest takeaways from this exciting event:
Opportunities For Exploration.
We were given the chance to dive into a whole world of awesome baseball products. From exploring new training aids to piloting cutting-edge equipment, it was an immersive experience that fueled our excitement for player development.
It was a blast testing things out, analyzing their effectiveness, and envisioning how they could benefit us in our baseball coaching strategies. The hands-on experience left us energized and eager to incorporate these groundbreaking advancements into our organization.
Cultivating Lasting Connections And Building Relationships
The ABCA convention is an unparalleled gathering place for baseball coaches of all different backgrounds and experience levels.
During our time at the convention, we were fortunate to be able to reconnect with former college coaches, reminiscing about our playing days, and exchanging valuable insights. We also made many new connections with sports professionals who shared our passion for the game.
This important summit is an invaluable platform for networking and fostering a sense of camaraderie among coaches with a common goal.
Motivation and Inspiration
Listening to motivational talks delivered by accomplished coaches and industry experts was one of the most inspiring aspects of the ABCA convention. Their words resonated deeply with us, instilling a renewed sense of purpose and reminding us of the importance of our role as coaches.
We also had the privilege of watching captivating demonstrations, showcasing the latest teaching techniques and strategies for player development. We got to participate in some of these demonstrations which was an incredible experience. It reinforced our commitment to continuous improvement as coaches.
The ABCA Coaches Convention was absolutely incredible. From connecting with diverse baseball coaches to discovering cutting-edge products, the weekend was packed with unforgettable experiences. The inspiring talks and demonstrations made it even more special.
We'll cherish these memories forever!
Most importantly, the convention reignited our coaching enthusiasm, left us brimming with fresh ideas, and deepened our appreciation for the American Baseball Coaches Association's mission of enhancing our profession through education, development, and networking.
Check out the ABCA Convention homepage for details on the next annual conference.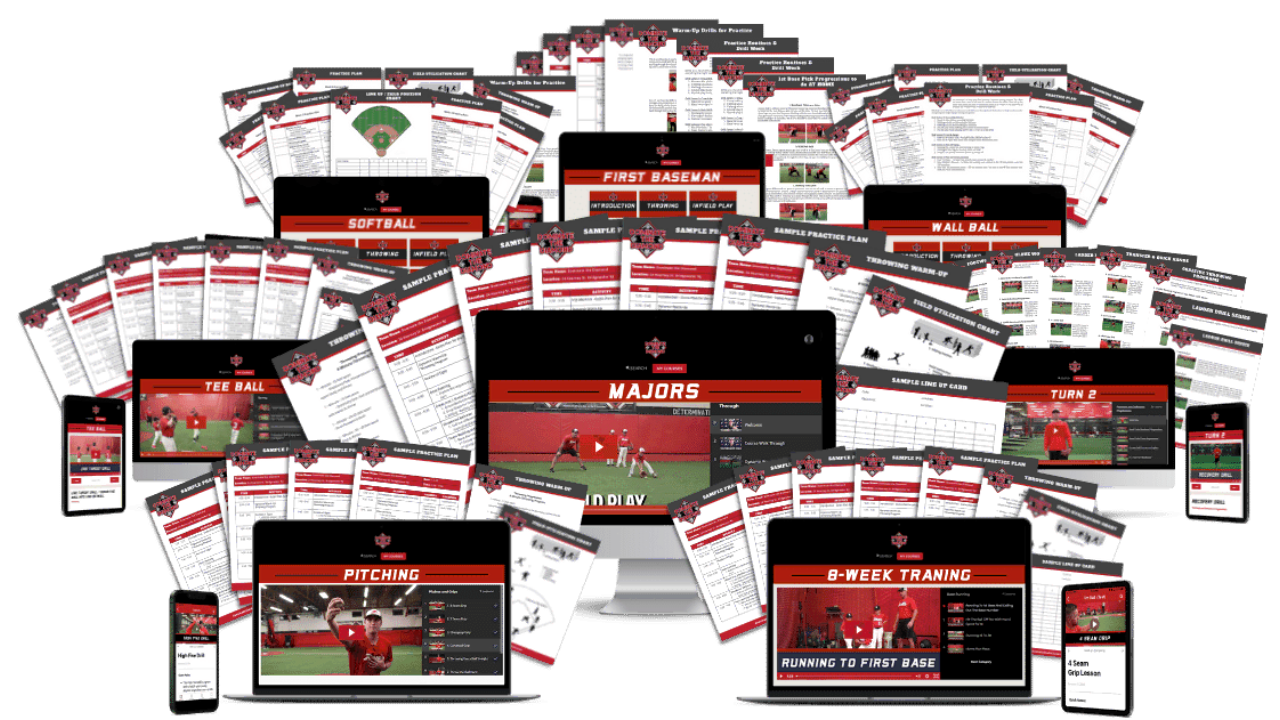 7-Day Free Trial
Get MORE with the All Access Membership
Join our Membership today and enjoy OUR ENTIRE COURSE LIBRARY for FREE for 7 Days! 
Signature Coaching Course - MAJORS

11 Position Specific and Developmental Courses

7 Categories of Developmental Drill Bundles

Private Members-Only Facebook Group
Try It Now!