Get infield practice and hitting in at practice. Learn more
Sep 22, 2022
Setting up efficient practices for players can be extremely difficult, especially with different positions. Coach Duke and Coach Steve explain the best ways to run practice that get results.
Coach Duke likes to start with base running to finish getting the players warmed up and work on base running situations and speed. Then he moves into a combination hitting and fielding circuit. Infielders have ground balls being hit to shortstop, the outfielders are in center field and there is a cage hitting balls. From here, the players will rotate. At the younger ages (8-11) it is super important for the players to get in all the stations because they need the work with fly balls, ground balls, hitting, ect.
As the players increase in age, the drills and rotations become more position specific, but even at a college practice there is still practice with many different scenarios to keep basics sharp. If there is 1-2 practices a week, it is very important to do this rotation so the players get consistent experience and improvements with all aspects of the game. With multiple practice days, there is more leeway to practice certain run downs, specific plays, or relays.
Coach Steve brings up an important point that the coach also has to monitor the health of the players arms. During season, his team would play Thursday-Saturday, so he would hold one optional batting practice in the middle of the week. This way, his players' arms were not being overused, and he still knew they were getting enough reps in because of the quantity of games.
Taking notes during the game is one more thing that really benefits a practice. With the notes, the coaches can see what needs a little extra time in practice that week, and a plan can be created before practice time.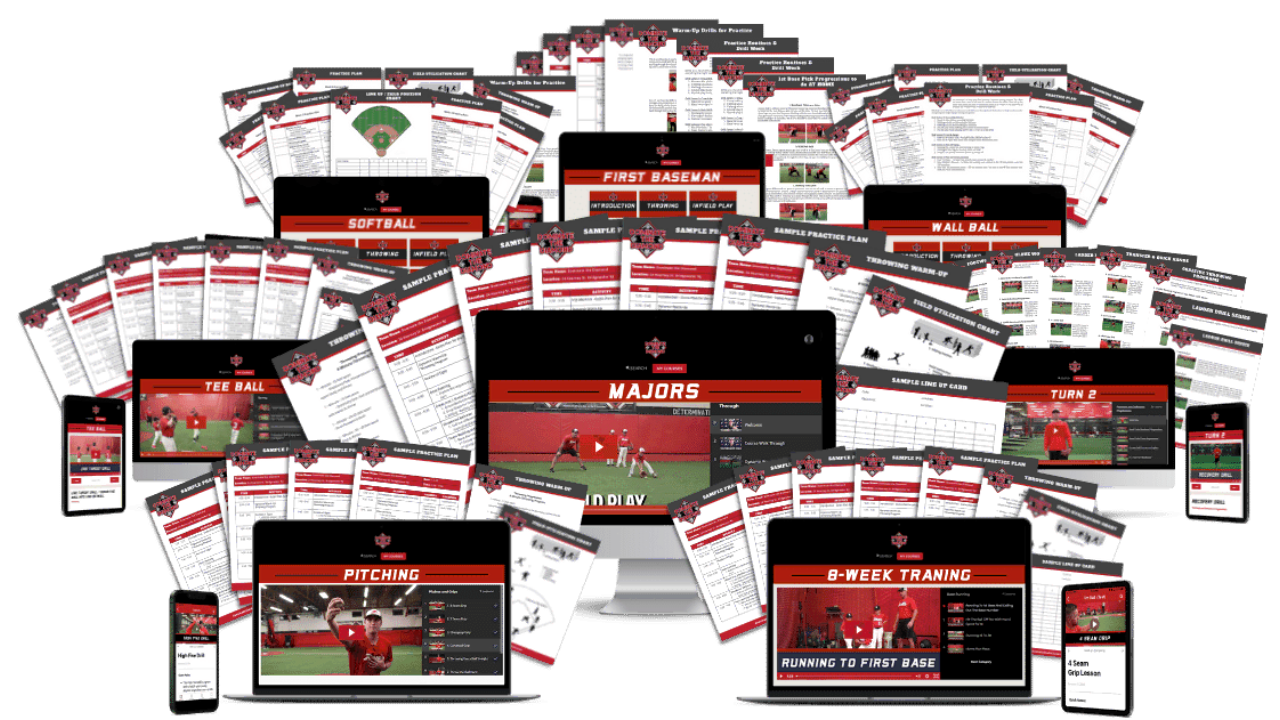 7-Day Free Trial
Get MORE with the All Access Membership
Join our Membership today and enjoy OUR ENTIRE COURSE LIBRARY for FREE for 7 Days!
Signature Coaching Course - MAJORS
11 Position Specific and Developmental Courses
7 Categories of Developmental Drill Bundles
Private Members-Only Facebook Group
Try It Now!