Meet Your Coach
Mike Nikorak
Mike Nikorak is a native of Stroudsburg, Pa where he attended Stroudsburg High School. Mike was committed to attend the University of Alabama on a baseball scholarship but decided to go professional directly out of high school. He was drafted in the 1st round (27th overall) in the 2015 MLB draft by the Colorado Rockies. He was ranked the #1 pitcher and #1 overall player by Perfect Game in the state of Pennsylvania his senior year of high school. The same year, Perfect Game ranked him the #2 pitcher in the country and #10 overall prospect nationwide. Mike coaches at Zoned Sports Academy in the off season and is currently training and getting ready to head back for his 5th season of professional baseball.
Mike coach's players of all age and ability levels and can break down mechanics, clean up arm action, build arm strength and focus on arm care. Mike currently coaches as Zoned Academy and is the Director of Pitching.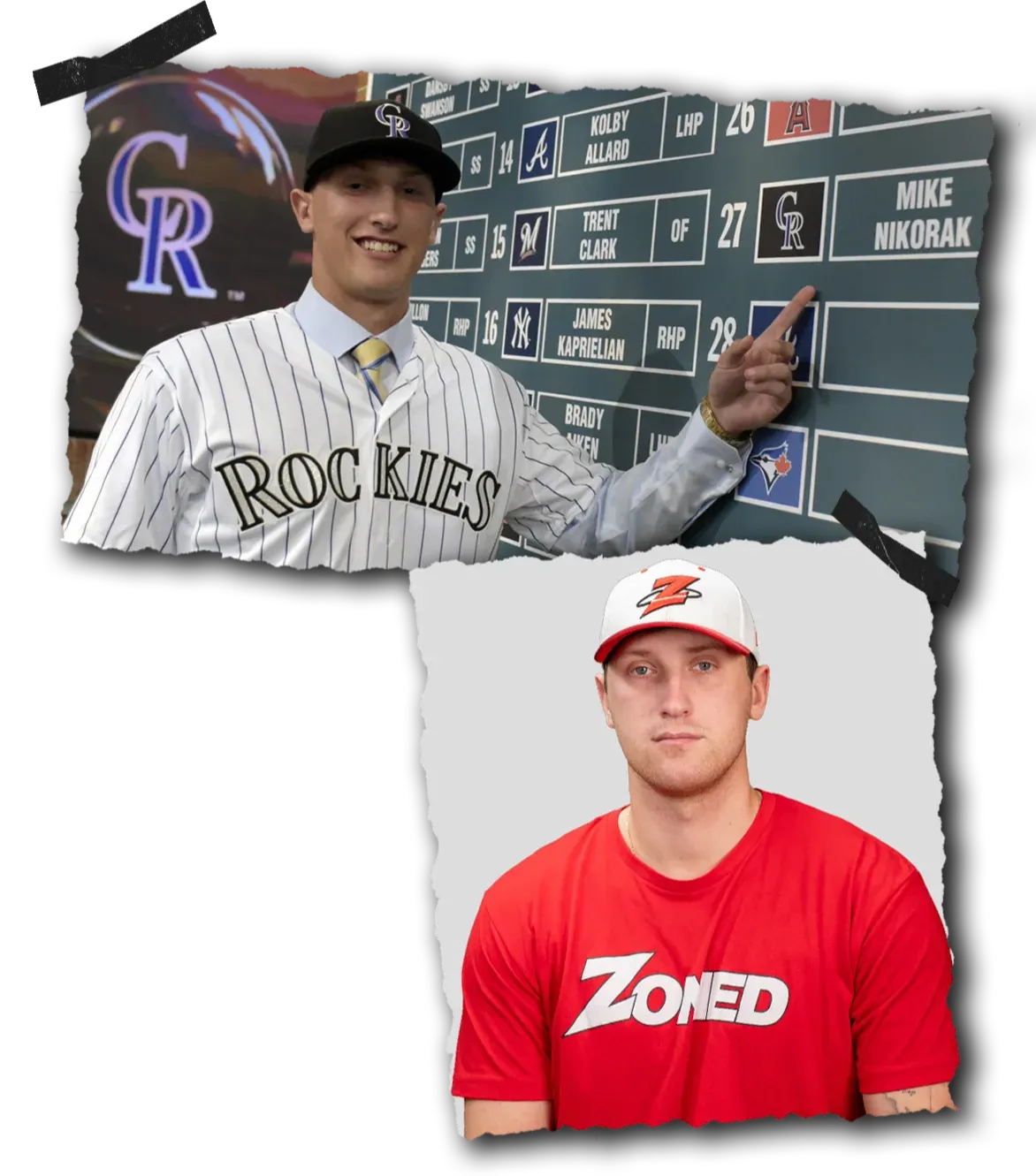 On-Demand
Mobile Access
Access all the course content on your desktop, laptop, or mobile device at home, or on the field.

No-Hassle Satisfaction Guaranteed
We are 100% confident that all of our courses will improve your coaching. If for some reason, you don't feel that your coaching has been transformed, just let us know by contacting us and we'll be happy to refund your investment. Simply email us at [email protected].
Frequently Asked Questions
How do I access or login to this course?
What age category does this course cover?
Is this course just for coaches?
Do you offer refunds if I'm not satisfied?
Where can I get more information or ask questions?
What is the time commitment for this course?
Join the Community
Get the latest coaching insights, drills, and live event news delivered straight to your inbox.