Top 5 Secrets to Standing Out at Baseball Tryouts
Apr 14, 2023
Hey there, baseball players! Coach Duke and Coach Steve here, and we're here to give you the inside scoop on what coaches are looking for at tryouts. If you want to make a strong impression and increase your chances of making the team, pay close attention to these top 5 things coaches look for at tryouts.
Positive Attitude: How you handle mistakes says a lot about your character. Coaches want players who can bounce back with a positive attitude, motivate their teammates, and keep the energy up on the field. Remember, baseball is a team sport, and having a good attitude is crucial for being a team player and a valuable asset to the team.
Work Ethic: Coaches love players who are willing to put in the effort and work hard. Arriving early, being the first in line, and finishing youth baseball drills with hustle and dedication show that you're serious about the game. Being in good physical shape is also important, as coaches look for players who can perform well throughout the entire game without getting exhausted.
Coachability: How well you listen, learn, and handle criticism matters to coaches. They want players who are receptive to coaching, can adapt to different positions, and prioritize the team's needs above their own. Being a team player means being willing to play wherever the coach needs you to play and constantly striving to improve.
The "It" Factor: Coaches are always on the lookout for players with the "it" factor - those gritty and tough players who always seem to be involved in every play. Whether it's through communication, hustle, or making crucial plays at the right time, these players stand out and leave a lasting impression. Show that you have that competitive edge and determination that sets you apart from others.
Passion and Engagement: Coaches want players who genuinely love the game and are actively engaged on the field. Show your enthusiasm, hustle, and willingness to go the extra mile. Players who bring energy and motivation to the team are highly valued by coaches.
In conclusion, as you prepare for your baseball tryout, remember to bring a positive attitude, demonstrate a strong work ethic, be coachable, show your "it" factor, and exhibit passion and engagement on the field. By focusing on these key areas, you'll increase your chances of catching the coach's eye and making a lasting impression. Good luck, and remember to dominate the diamond!
👉Get FREE access to ALL our online training material for 3-days
https://www.dominatethediamond.com
👉Get FREE access on How to Run the Perfect Baseball Practice
https://www.dominatethediamond.com
👉Check out our Baseball Coach Training Courses ***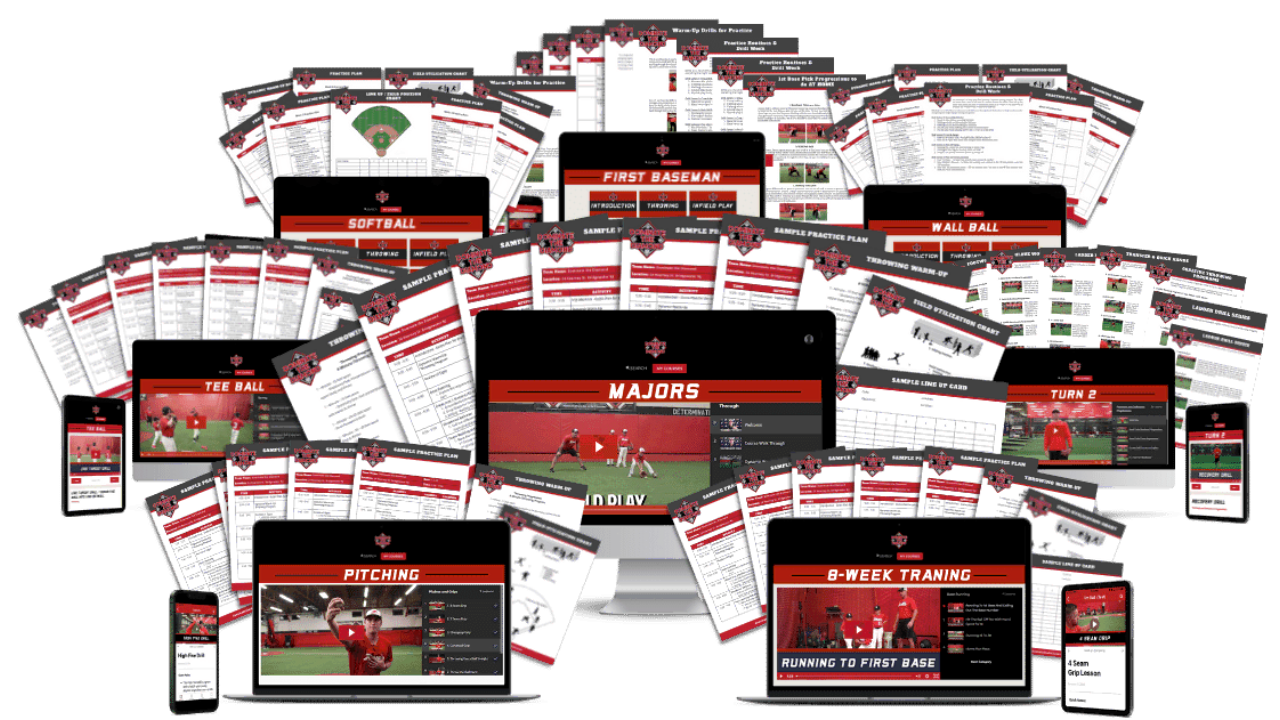 7-Day Free Trial
Get MORE with the All Access Membership
Join our Membership today and enjoy OUR ENTIRE COURSE LIBRARY for FREE for 7 Days!
Signature Coaching Course - MAJORS

11 Position Specific and Developmental Courses

7 Categories of Developmental Drill Bundles

Private Members-Only Facebook Group
Try It Now!