Our Top 5 best ways to cut down on K's!
Feb 09, 2023
Striking out is a common problem in baseball and can be frustrating for players and coaches alike. However, with the right approach and techniques, players can reduce their strikeout numbers and become more productive at the plate. In this blog post, we will be discussing five of the best ways to help players cut down on strikeouts. From developing a proper approach to the plate to practicing opposite field hitting, these tips can be instrumental in improving a player's batting performance. Whether you're a coach or a player looking to improve your skills, this blog post is a must-read for anyone looking to reduce their strikeout numbers. So, let's get started!
1. Developing an Approach: Teach players to understand the situation of the game, their swing, and the count before going up to the plate.
2. Two-Strike Approach: Teach players to shorten their swing and focus on battling the pitcher when they have two strikes.
3. Widening the Strike Zone: Teach players to expand their strike zone a little bit up and down when they have two strikes.
4. Driving the Ball the Other Way: Encourage players to get comfortable driving the ball in the opposite direction of their dominant hand.
5. Using Points of Contact: Teach players to understand the points of contact in their swing and how to adjust their swing based on the count.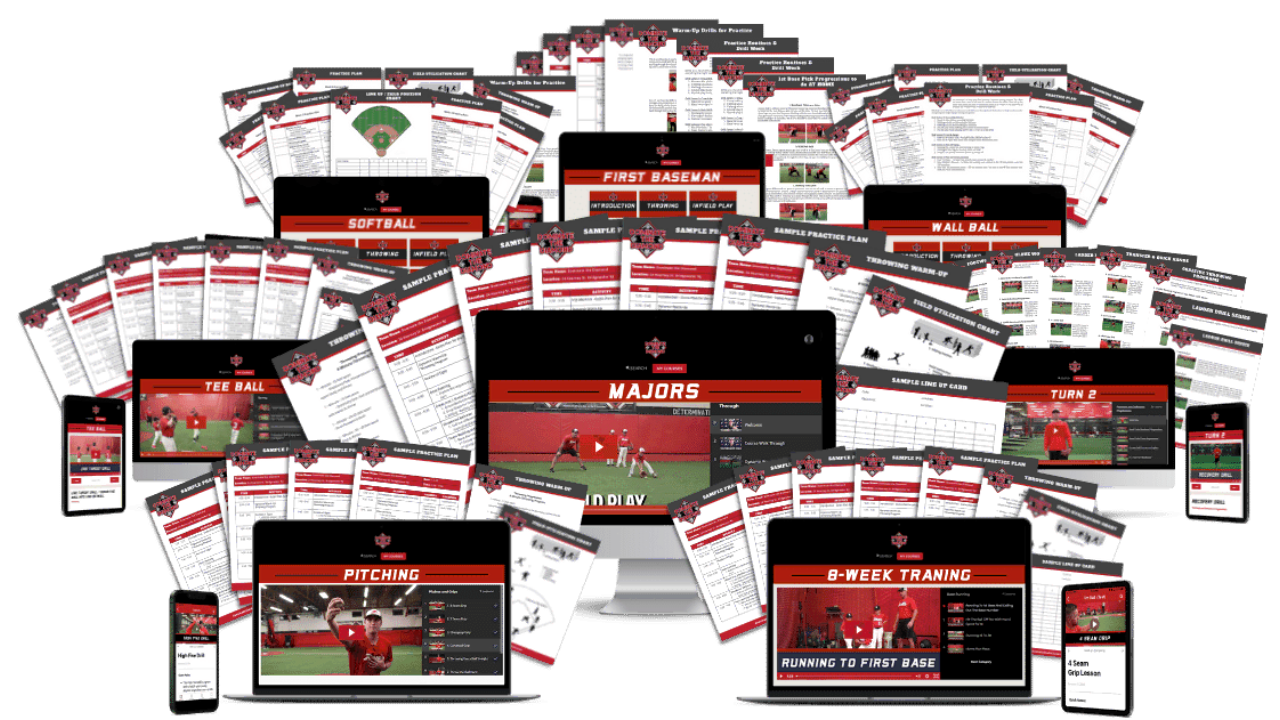 7-Day Free Trial
Get MORE with the All Access Membership
Join our Membership today and enjoy OUR ENTIRE COURSE LIBRARY for FREE for 7 Days!
Signature Coaching Course - MAJORS
11 Position Specific and Developmental Courses
7 Categories of Developmental Drill Bundles
Private Members-Only Facebook Group
Try It Now!