Become a Successful Head Coach With These Easy Steps
Jul 12, 2022
Being a successful head coach comes from the ability to divide and conquer as a coaching staff. A head coach manages the game as a whole. They decide who is going to go in to pitch, some plays, and where players are positioned. The assistant coach is watching the moves of each of the infielders and reminding them to be in the position he wants. There is another coach who sits back and watches only the outfielders and their positioning. Finally, there is a final coach who is on the bench and is making sure the next pitcher is ready to go out when needed.
Four guys with four different responsibilities works really well for our teams as long as all the coaches are on the same page and have the same goal for that team or even the game. Extremely clear guidance of specific words or signs that the coaches give to the players are so important and needs to be discussed and talked about between coaches.
Getting the coaches prepared and in touch before the season is so important to set up a team for success. Sometimes multiple different coaches yell out different directions at the same player when roles are not specifically assigned which causes confusion for the player. Therefore, assigning one role for each coach throughout the game makes the coach able to fully complete their job and the players to stay focused and aware of what the expectations are of that coach.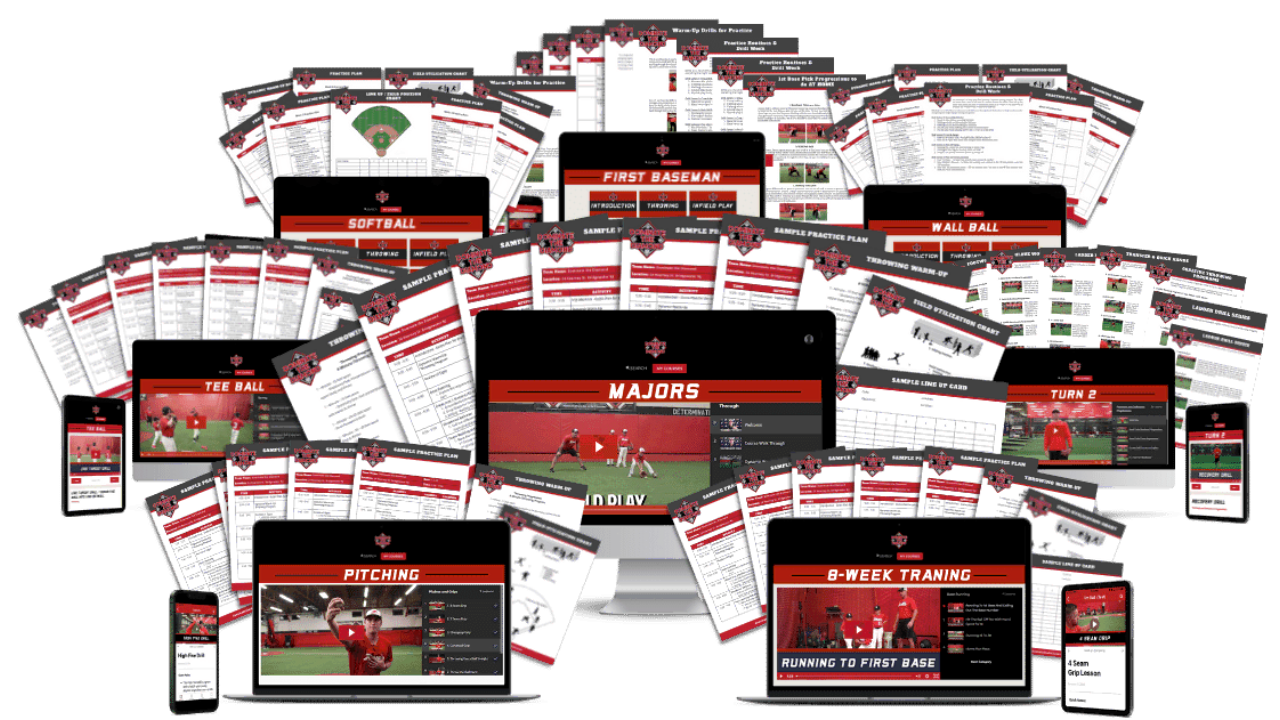 7-Day Free Trial
Get MORE with the All Access Membership
Join our Membership today and enjoy OUR ENTIRE COURSE LIBRARY for FREE for 7 Days!
Signature Coaching Course - MAJORS

11 Position Specific and Developmental Courses

7 Categories of Developmental Drill Bundles

Private Members-Only Facebook Group
Try It Now!