How to take your great baseball swing from practice to the game
Sep 29, 2022
Translating the same swing and confidence a player has in practice to the game can be difficult! Many players have a high sense of confidence when doing batting practice and spend hours working on the technicality of their swing. But, when they get to the plate, somehow everything changes. Coach Duke Baxter and Steve Nikorak explain how to take the great practice swing into the game.
Coach Steve thinks that a consistent practice routine and the ability to flush out any distractions or worries about the game is key. In the cage, kids are fearless. They do not worry about the pitcher or the score. They practice with a good, full, strong swing, but when they step into the game, fear sets in. They worry about letting down the team, their batting average, the speed of the pitcher, and many other negative thoughts. The routine of getting into the batter's box and entirely getting into the zone helps the player get their focus up and their stress down.
When they step into the batter's box, the player should have a designated plan and thought process. Whether that be a specific pattern of movements, a big deep breath, an intentional readjustment of their gloves, it gives them time to freeze, think, and wash away the concerns to have only focus and positive thoughts. When they get in there, leaving the mechanics in the dugout is the way to go. If they step up and are worried about each part of the swing, they are not focused on the ball. Practice is for the mechanics. The box is for staying present and seeking out the pitch to attack the ball.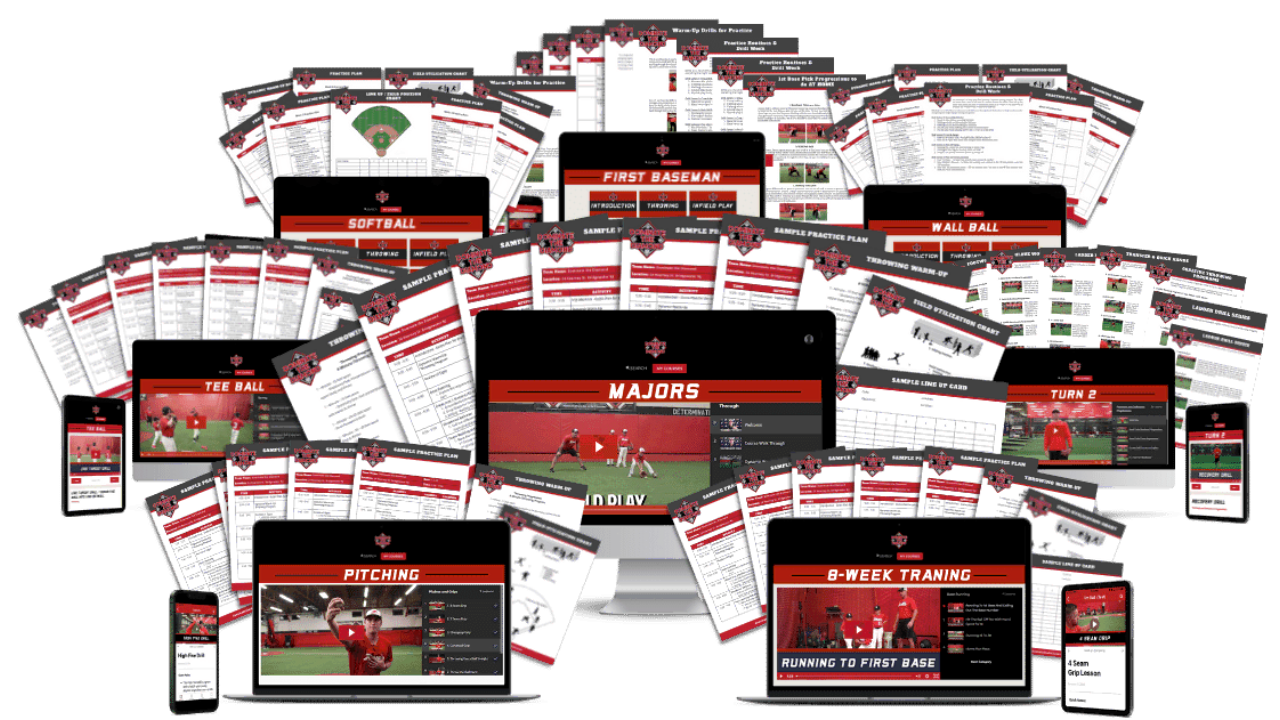 7-Day Free Trial
Get MORE with the All Access Membership
Join our Membership today and enjoy OUR ENTIRE COURSE LIBRARY for FREE for 7 Days! 
Signature Coaching Course - MAJORS

11 Position Specific and Developmental Courses

7 Categories of Developmental Drill Bundles

Private Members-Only Facebook Group
Try It Now!