The Unpeeled Potential: Lessons from a Savannah Bananas Game
Aug 30, 2023
I recently had the extraordinary privilege of attending a Savannah Bananas baseball game with my 12 year old son Tyler and it was truly amazing. Now, for those who aren't familiar, the Bananas aren't your average baseball team. Their unique spin on the classic game got me thinking about some critical lessons that youth coaches can take home and apply. Here are my top takeaways:
1. Injecting Joy into the Game: Baseball is a game, and games are meant to be fun. The Savannah Bananas embody this philosophy with their vibrant mix of interactive activities and fan-centric promotions. After a strike out they gave away free donuts to everyone in the stands as an example. Youth coaches should always strive to maintain a balance between competitiveness and sheer enjoyment. Let the kids love the game!
2. It's All About the Fans: From the moment I walked into the stadium, I felt a deep sense of community. The Bananas have created an environment where the fans don't just observe; they're part of the spectacle. Youth coaches can adopt this approach by organizing meet-and-greets, parent Q/A's, or even fan appreciation days.
3. Celebrate Uniqueness: There's no cookie-cutter mold for how baseball should be played, and the Bananas embrace this to the fullest. They've turned their quirks into their strength, and it's a joy to watch. Youth coaches can encourage players to be themselves, infuse their personalities into the game, and enjoy the process. Let the players make up the signs, call pick offs, and feel like they are contributing.
4. Teamwork Makes the Dream Work: I was incredibly impressed with the camaraderie on display. Whether a player was dancing on the field or executing a perfect play, the supportive energy was contagious. This is a pivotal lesson for our young athletes. Success isn't just about personal stats but also about how you uplift your teammates. Teach your players how to be good teammates and what thats means.
5. Ditch the Playbook (Sometimes!): What sets the Bananas apart is their readiness to think differently. Not every strategy will work for every team, and it's crucial for youth coaches to be adaptable and innovative. Sometimes, the most unconventional methods yield the best results! Have fun with the game and know that every day you will see something that catches you by surprise.
To wrap things up, my day with the Savannah Bananas wasn't just about enjoying a baseball game. It was a lesson in passion, innovation, and community-building. I sincerely believe that these takeaways can revolutionize how we approach youth baseball coaching. After all, the future of baseball lies in the hands of our young athletes. Let's make their journey as enjoyable, meaningful, and banana-filled as possible!
Domaine the Day!
Duke Baxter.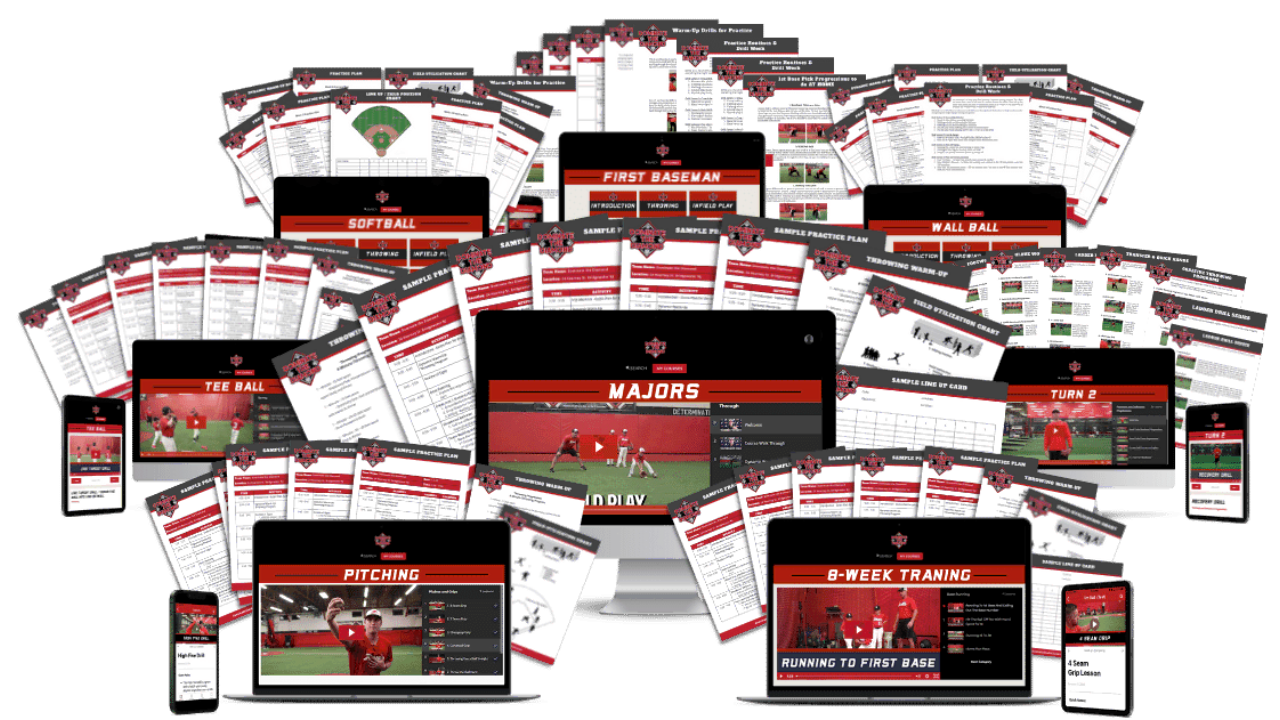 7-Day Free Trial
Get MORE with the All Access Membership
Join our Membership today and enjoy OUR ENTIRE COURSE LIBRARY for FREE for 7 Days! 
Signature Coaching Course - MAJORS

11 Position Specific and Developmental Courses

7 Categories of Developmental Drill Bundles

Private Members-Only Facebook Group
Try It Now!